It's Advent! Hope ~ Love ~ Joy ~ Peace!
Click here for Christmas worship information!
December 17 Advent Devotion: 1 Kings 1:32-40
How is joy a communal event? How does joy "feel" physically?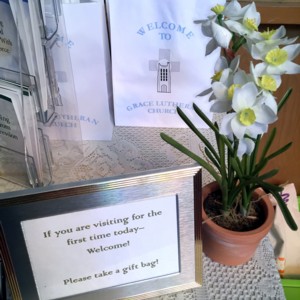 Are you new here? Welcome! Here's everything you need to know about joining us on a Sunday morning soon!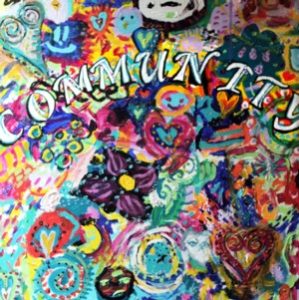 Church is so much more than Sunday mornings! Small groups meet for Bible study and prayer at different times throughout the week.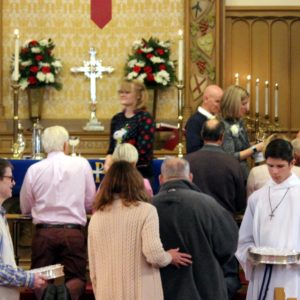 Did you know that it takes more than 50 people's involvement to put together each worship service? There are so many opportunities for you to get involved!
Members can log in to our directory with their email and password; if you cannot log in, please call the church office.
Facebook
Grace Evangelical Lutheran Church &
Grace Lutheran Youth Group
Instagram
Grace.Lutheran.Royersford
Twitter
@gracelutheran12

The Caring Crafters' summer hiatus is finally over! Join us tomorrow (& every Wed!) at 9:30am in the All Purpose Ro…
twitter.com/i/web/status/1…

Everyone is welcome at Grace! This Sunday morning (7/29) we have traditional worship at 8:00am, a book discussion o…
twitter.com/i/web/status/1…

Are you starting your day with Lenten devotions written by your friends at Grace? Get your copy in the narthex!…
twitter.com/i/web/status/9…

Christmas Eve worship: Sunday 10am (traditional service w/children's pageant!), 6pm (families w/young children), 7:…
twitter.com/i/web/status/9…

It's beginning to look a lot like Christmas! Join us for Lessons & Carols on the 3rd Sunday of Advent ~ 12/17 at 8:…
twitter.com/i/web/status/9…

Reminder: there will be just one service at 10 am at Grace Lutheran in
#Royersford
on Sunday due to the congregational meeting.

Grace Evangelical Lutheran Church
Church Office & Mailing Address
594 Church Street, 1st Floor
Sanctuary
6th Avenue & Main Streets