Grace Lutheran Royersford Worship & Events Calendar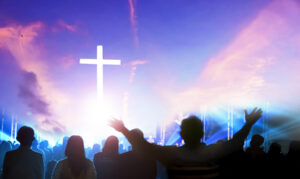 We are worshipping in person, but if you prefer to worship online, our services & information about worship can be found on the "Worship" tab and our services can also be found on our Facebook page or YouTube channel.
Sun., March 5, Second Sunday in Lent
Sun., March 12,Third Sunday in Lent
Sun., March 19, Fourth Sunday in Lent
Sun., March 26, Fifth Sunday in Lent of Lent
Click here for a link to our monthly facilities/events calendar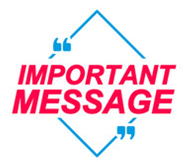 The Church Council of Grace Lutheran Church is calling a special congregational meeting on Sunday, April 16th, 2023. This meeting is solely to discuss a proposal to replace the roof on the "Parsonage" located on Main Street. The estimated cost of the replacement exceeds the authorized council limit. We will hold two (2) in person meetings immediately after the 8:15 & 10:30 services. We will not be holding a virtual session for this meeting so please make every attempt to attend one of the sessions.
Thank you, Jack Claypotch – Council President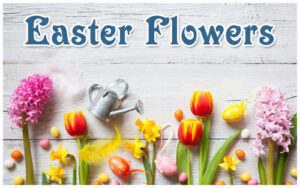 EASTER FLOWERS
We will have Easter flowers to beautify our Sanctuary for Easter Sunday. Don't forget that if you ordered flowers and specified that you would take them, you may retrieve them after the 10:30 service.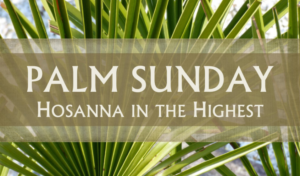 Palm Sunday – The Passion – Sun., April 2nd, 2023 – 8:15 & 10:30am
Procession & Blessing of the Palms, Passion Reading & Holy Communion
9:30am – Easter egg hunt—2 year old – 2nd graders are invited to join us in the Social Hall for a traditional Easter Egg Hunt! Please bring your own baskets​.
3rd – 6th graders are also invited to join us for an escape room Egg Hunt!
Maundy Thursday – April 6th at 7:00pm
Public Confession, Holy Communion & Stripping of the Altar
Good Friday – April 7th at 7:00pm
Service of Tenebrae & Seven Last Words of Jesus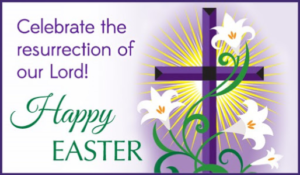 Easter Sunday – April 9th, 2023 – 6:30am – Outside/Sunrise Service (on the front lawn) 8:15 & 10:30am Festival Services with Holy Communion
Easter Bake Sale – Summer Service Trip Fundraiser! Easter Sunday between 8:15 and 10:30am service in the welcome center. Stop by and get some YUM!
(Church office will be closed on Monday, April 10th)
Special "Save the Date" Event Coming Up!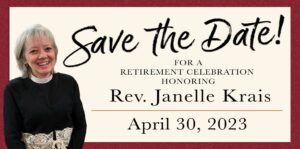 Make sure to mark you calendars for April 30, 2023 and plan on worshipping with us, for Pastor Krais' last Sunday. We will have a morning full of celebration and lots of special opportunities to wish her well & honor her years of service in the Lutheran Church and with Grace Lutheran. You should have received an invite and RSVP form in the mail. If you did not receive an invite or need more info on either event, please contact the church office. RSVP's are due by April 16th.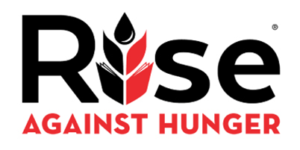 Rise Against Hunger—Sign-ups for Rise Against Hunger will end April 12th. On that day don't forget to go to Handel's for ice cream where 20% of the proceeds will go toe RAH. You will need a flyer in order for credit to be given. Pick one up at the 6th Ave. entrance or take a picture of one with your phone.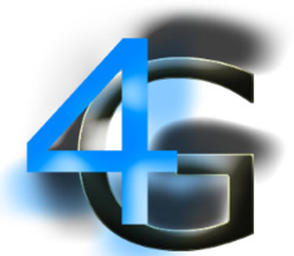 CALLING ALL GARDENERS…
The Groundhog has indicated that there will be an early spring…actually have we even had winter this year? With that being said, God's Good Garden at Grace will be starting its 11th year shortly. We are looking for members who enjoy gardening and are willing to give a few hours each month to
provide fresh vegetables to those less fortunate in our community. Please email me at kmeyers413@verizon.net to be part of the team. Thank You!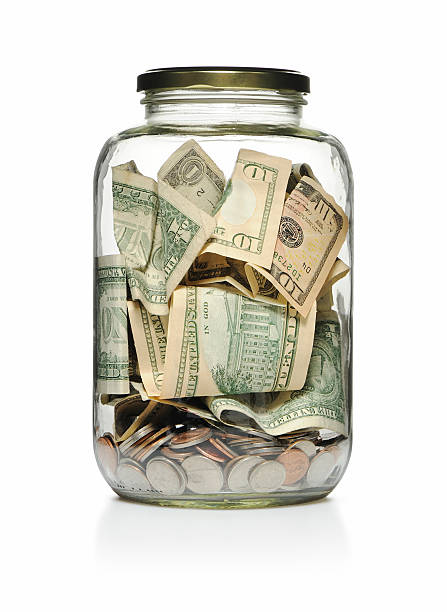 Task a Staff/Coin Battle: Woo Hoo!! Grace you've done it again! You have raised the additional $250 to fight hunger (through Rise Against Hunger), so we'll all dye our hair purple on 4/30. We'll still fulfill our first goals soon: Deacon Allison will join the praise band one week; Pastor will bake bread for communion & Kelsey already dyed her hair purple! Thanks for your generosity! (And don't forget to sign up to join us to pack 20,000 meals on April 29; check your email for the signup!)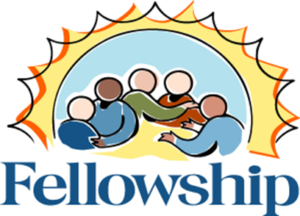 Fellowship Zoom Gathering—Please join me on Thur., April 20th at 7pm for our "3rd Thursday Fellowship Zoom". We have a topic or theme to organize discussion/sharing each month. I pray that you find some fellowship each week and remember that at Grace, we are here for each other, you just need to reach out. Contact myself or the church office to receive an email with Fellowship Zoom link.
Peace, Brenda Johnson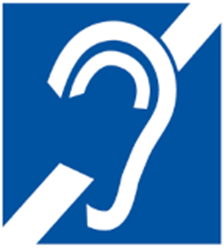 Lorraine's Hearing Fund (LHF) was created to provide financial assistance to members of Grace who have a hearing impairment. LHF will begin taking applications for those needing equipment/devices, education or technology. Awards of up to $2,500/applicant will be considered. To apply, please submit to the church the following information (marked Lorraine's Hearing Fund): member's name & contact information, description of what the award will be used for (i.e. purchase of hearing aid), amount of funding requested & supporting documentation (proof of payment and/or supporting documentation for direct vendor payment). Insurance coverage must be used first, if eligible. Please verify your insurance coverage. All applications are due May 31, 2023. Please direct questions to the church office at 610-948-3684.
Additionally, Grace will also sponsor a LHF fundraising event at Giovanni's & Sons Pizzeria located at 466 Main Street, Royersford on Thursday, May 11, 2023. A portion of the day's proceeds will be donated to Lorraine's Hearing Fund. Please consider supporting this fund by enjoying some food/drink at Giovanni's.
Get Involved – Volunteer!!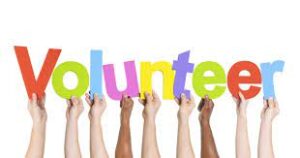 We are looking for volunteers to open and close the church (lights & locks) on Sunday mornings. They serve for one month out of the year only. Please contact Pastor Krais if you are able to serve one month.
Volunteers are also needed for Altar Guild.
You will be partnered with one or more people and assigned only 2 months/year. Duties include weekly refilling of candles, making communion kits, and changing colors & sign boards as per church calendar. Pastor Krais guides and reminds us of what is needed for the month. This is a great way to share and minister with other members of the congregation. Training and support are always provided. Please contact the church office for more info. – 610-948-3684.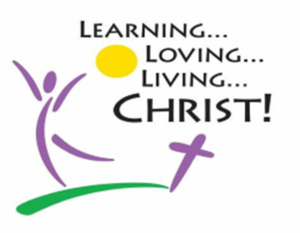 Christian Education Programming Announcement
Grace Place Sunday School will meet the 1st & 3rd Sunday of each month.
Parents, you should have received via snail mail & email, info about our fall programming! You can also find it on our website:
www.gracelutheranroyersford. com/fall-Sunday-program/.
This year we would appreciate more parent volunteers to help lead classes! Please be prayerful about this opportunity & email the church office at gracelutrn@verizon.net if you'd like to help.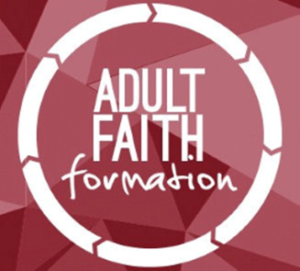 Adult Faith Formation Groups are meeting:
– Richard Harshaw's "What's on your heart and mind", discussion group meets at 9:15 in the choir room.
– Judy Stryker's book discussion group meets in the parlor, also at 9:15 am. They are reading together the book, "Traveling Mercies", by Anne Lamott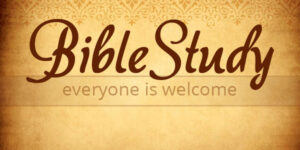 Our study of the Gospel of Matthew continues. One group meets via Zoom at 7:00 pm on Monday evenings. Our other group meets in person on Thursday mornings at 10:00 am in the All-purpose room. It's not too late to join either of these groups. For those who still prefer to meet via Zoom, you can still do that.
Both groups study the same material. Anyone is welcome to join us at any time. Contact deaconallison12@gmail.com or the church office for a link.

Grief Lectionary: The 6-week course called "The Grief Lectionary" will begin in March. This small group study is meant to be a companion for grieving people of faith using the Bible as a guide. Each study uses a particular scripture story and joins it to a part of the grief journey, loosely correlated with the stages of grief. We will meet on the following Sundays after the second service at 11:30am, in the Parlor. Each session is about 75 minutes long so we will finish before 1:00pm. The dates for the sessions are: 3/12, 4/2, 4/16, 4/23, 5/7 & 5/21.
This group is now closed, but if you are interested in a future group, please contact Deacon Allison.