Grace Lutheran Royersford Worship/Events Calendar &
Check Out Our Current Events Below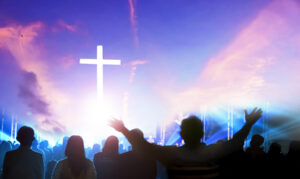 We are worshipping in person and we would love for you to join us, but if you if you can't be here in person, our worship services are available online, our services & info. about worship can be found on
the "Worship" tab.

Our

services can also be found on our Facebook page or YouTube channel.
Sun., October 1, 18th Sunday After Pentecost
Sun., October 8, 19th Sunday After Pentecost
Sun., October 15, 20th Sunday After Pentecost
(Blessed to Be a Blessing Sunday)
Sun., October 22, 21st Sunday After Pentecost
Sun., October 29, 22nd Sunday After Pentecost/Reformation Sunday
Click here for a link to our monthly facilities/events calendar
Fall Worship Schedule has begun!!
8:15am Traditional Worship
9:15am Adult Faith Formation and 9:30AM G.R.A.C.E. Place programming will be the 1st & 3rd Sundays of the month for preschool through 6th grade!
10:30am Informal Worship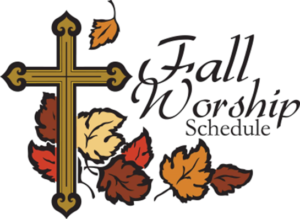 Save the Date for a Lorraine's Hearing Fund Fundraiser–this fund provides financial assistance to individuals diagnosed with a hearing impairment.
WHEN: Thursday, October 12, 2023
HOURS: 10 am – 9 pm
WHERE: Giovani's Pizza & Restaurant,
466 Main Street, Royersford, PA
Why cook when you can have lunch, a date night, or a meal out with family & friends. Have someone else cook and clean up while helping to raise money for a great cause. A portion of the day's proceeds will be donated to Lorraine's Hearing Fund.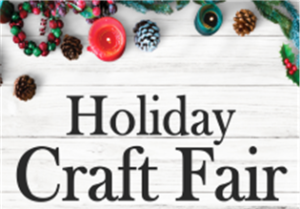 Calling all Crafters!!!! Grace Lutheran will host a Holiday Craft Fair on Saturday, Nov. 4th. We're looking for crafters who have an interest in displaying their products & helping our Youth raise money for their 2024 Youth Gathering in New Orleans. If you're interested in joining us please fill out the link below. We're working on a first come/first get basis, and we'll inform you of whether or not your products are already on display. Please register by October 10th, 2023 at: https://docs.google.com/forms/d/e/
1FAIpQLSdCeW35wo7bkhnktz371a0ThGdyhd67_
Kqu7I2xrxkTQQ8mKw/viewform
Thanks for your interest in our event & support of our youth.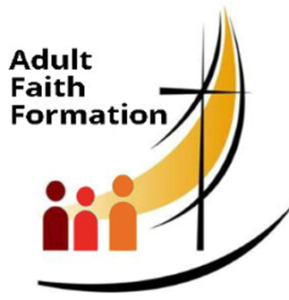 On the First Sunday of each month, beginning in October,
Deacon Allison will be leading an adult formation discussion in the Parlor (L05). The topic on October 1st is Martin Luther and our Lutheran heritage. Please join us!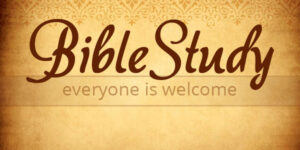 Bible Study— The Gospel of Matthew – All are welcome to join in this journey, as we continue with Matthew Chapter 15.
Via Zoom on Monday evenings at 7:00pm
In person on Thursday mornings at 10:00am, in the church parlor (room L05).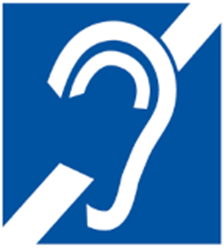 Lorraine's Hearing Fund (created to provide financial assistance to members of Grace who have a hearing impairment), will take applications for those in need of equipment/devices, education, or technology. Awards up to $2,500 each will be considered for applicants. To apply, contact the church office for further instructions. All applications are due by October 31, 2023. Applicants will be notified in November of eligibility and the amount of the award.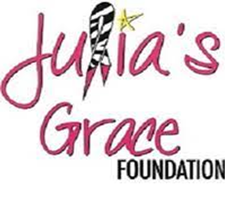 Julia's Grace Foundation has been selected as one of the charities that will "Take the plunge" on Tuesday evening, October 10, at 7:30pm, for an opportunity to win a $10,000 community grant from Thrivent Financial. Participants who attend the virtual event get to vote on the winning charity, The charity with the most votes wins, so we are hoping that we can get as many supporters as possible to attend and vote for Julia's Grace Foundation.
During this live interactive event, each charity will "take the plunge" to earn your vote for funding for their nonprofit. You'll have the opportunity to learn about how these organizations are impacting their communities & help the Thrivent Member Network award $25,000 in community grants. Register at: https://bit.ly/-Take-The-Plunge
Please let me know if you have any questions. With hugs, Janet Eveland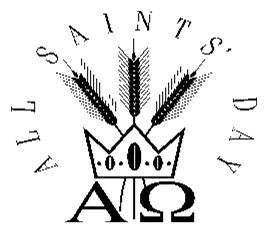 On Sunday, November 5th at the 8:00 & 10:30am services, we will remember not only the departed members of our congregation, but other loved ones as well. You are invited to submit the name(s) of those people to the church office for inclusion in the weekly announcements & as part of this special service that will commemorate the faithful departed. Please watch for the insert on the Narthex or 6th Ave. welcome table, in October or call the church office to submit names.
Information must be received by 8am, Oct. 30th for inclusion. Please join us for worship, prayer & the naming of all saints, including those especially beloved to us. If you will be worshiping with us virtually, you may wish to light a candle to remember & honor your own loved ones.
The next Community Blood Drive is Tues., Oct. 31, from 1 – 7pm, at St. James United Church of Christ, 321 S. Limerick Rd. Appointments are necessary, donors can register themselves at GIVEaPINT.org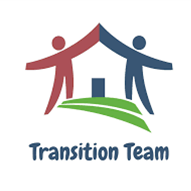 Members of Grace, look for Survey #2 in your email box on Friday, Sept. 29th. It's a simple one question survey that will take just a couple of minutes. We would love to hear from YOU!!
From the Transition Team –
THANK YOU! Your responses to our first survey are much appreciated. The Transition Team will now begin to review, categorize, and discuss all you have shared with us. This process usually begins to identify some basic areas of agreement about how we understand ourselves.
To further refine our understanding the Transition Team…
will have some of its members available in the Welcome Center after worship to hear what you chose to share and to answer any questions you may have

is consulting with every group (AA, Scouts, Salvation Army, Magic Memories, etc.) who utilizes our facilities

is interviewing some long-term deeply engaged members for their wise reflections

is meeting with Council to hear their thoughts as our chosen leaders

will place before you a second survey beginning October 1 to help us prioritize the areas of

ministry in which we most want the next pastor engaged

is hosting a Round Table Conversation on Sunday, October 29 between services and a Virtual Round Table Zoom that afternoon
Again, thanks for sharing! Please continue to speak with any member of the Transition Team as we continue this wonderful process of self-understanding.
Transition Team Members: Karen Brown, Greg Eynon, John Fraunfelter, Kate Petel & Heather Tyrrell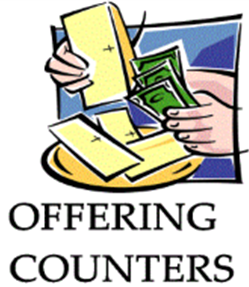 Calling All Counters……we are in need of 2-4 volunteers to help assist in counting money from the weekly collection. This task typically takes less than an hour following the late service. You will be asked to help in a 5-6 week rotating schedule so looking at 10-11 times each year. Following Covid we lost several teams and would really appreciate the help to lessen the burden on all. Please contact Phyllis at the church office with your desire to help. Thank You!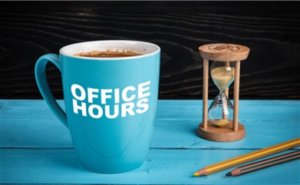 Staff & Office Hours
By now most of you have met our Interim Pastor – Rev. Wayne Shelor.
As we all get to know him and he gets to know us, please note he is usually available Mon.-Thurs., 8:30am-2:00pm (Friday is his day off). If you wish to be sure to find him, please make an appointment by email at wshelor.gracelutrn@gmail.com or call 571-550-3229.
Deacon Allison works from home on Mondays & has the following office hours: Tues.-Thurs., 9am-1:30 or any of those days, by appointment; Friday is her day off. If you wish to be sure to find her, please make an appointment by calling the church office at 610-948-3684 or email her at deaconallison12@gmail.com.
Kelsey Tomlinson is off on Mondays, but works from home Tues., Thurs. & Fri., 8am-4pm; she is in the office on Wednesdays from 10am-3pm or you can see her by appointment any weekday except Monday. If you wish to be sure to find her, please make an appointment by calling the church office at 610-948-3684 or email her at ktomlinson.gracelutrn@outlook.com
The Church Office is open every weekday, Monday-Friday, 8:30am-2:00pm, except holidays. Most days someone is there a little earlier & sometimes a little later. But if you need something before or after those times, please call the church office at 610-948-3684 to make arrangements or leave a message.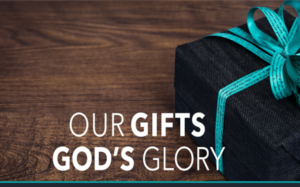 Stewardship Sunday
"Each of you should use whatever gift you have received to serve others, as faithful stewards of God's grace in its various forms. If anyone speaks, they should do so as one who speaks the very words of God. If anyone serves, they should do so with the strength God provides, so that in all things God provides through Jesus Christ. To him be the glory and the power for ever and ever. Amen." 1 Peter 4:10-11
"Blessed to be a Blessing Sunday" is coming up on October 15, 2023. We will have one combined worship service at 9:30am, with a celebration brunch to follow, in the Social Hall.
This year's Stewardship view will be on using our gifts and our communication with others. While we know it is the time of year to start to prepare for next year's budget and expenses, I also want to share that it is important to realize that we all have been given specific talents and gifts to be shared with one another, for God's glory. Some have the gift of speaking – communicating with one another with love and compassion. Knowing what to say to someone in need or with encouraging words, to lift someone up. Some have the gift of sharing, whether it's extra items we may have or something we just want to share & give to someone. Others may share a note, an email or a prayer. Some share their talents through music or crafts. We have been given faithful hearts from God who knows we can share these things with loved ones, or even strangers.
Sunday, October 15, 2023 please plan to share our day in church, as we will also be having a brunch to thank the congregation for all of their support and efforts.
Stewardship, Tammy Epprecht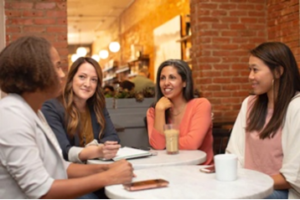 Women's Retreat
Women from Grace are invited to a day-long retreat on Sat., October 21st to be held at the Farmhouse at Temenos Retreat Center in West Chester. The retreat will last from 9:00am to 4:30pm. We'll discuss what it means to be a woman today when so much seems to be changing around us. This will be a time to enjoy the company of other women in our congregation and share our joys, sorrows, and have some fun and learning along the way. Temenos has a beautiful facility, and we will have opportunity to enjoy the nature surrounding it. Lunch will be provided.
The cost for the retreat is $25 per person. Scholarships will be available. Please let Deacon Allison know if the cost is prohibitive.
Also, Temenos is a short drive from restaurants in West Chester and Downingtown. If you are interested in extending our time by having dinner together afterwards, let Deacon Allison know when you register.
Space is limited so please contact Deacon Allison for more information or to RSVP by Monday, October 9th at the latest (though please note that sign ups may end before that once we reach the maximum number of people). Contact her either in the church office or at
deaconallison12@gmail.com.