Growing, Loving, Serving – By Grace, Through Faith
Join us for
Sunday worship – we offer 2 in person services:
Our 8:15am Traditional Worship or our 10:30 Contemporary Worship
Check out the information below on our upcoming special services for Ash Wednesday and Lent!
Go to our "Worship" tab for more information & details on how we do worship at Grace and how you can feel at home here, when you worship with us.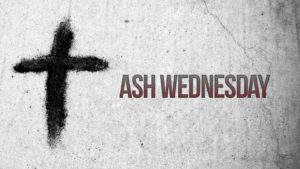 Join us on Ash Wednesday, Feb. 22nd to begin the season of Lent.
There are 2 opportunities:
11am in person worship in the Sanctuary. This will be an abbreviated service with the imposition of ashes & communion.
Also, worship will be held in person in the Sanctuary at 7pm. This will be a full worship service with the imposition of ashes & celebration of communion. For those worshiping online, you may use ashes from your own fireplace, or contact us to receive a container of ashes in advance. The online link for the evening service will be provided in an email, or you may contact the church office.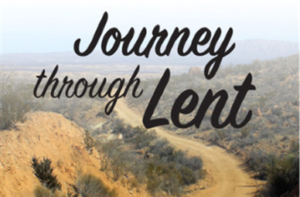 Lenten Study: Journeys through Lent
Lent begins with Ash Wednesday on Feb. 22nd. This year, as we journey through Lent, on Sunday mornings we'll focus on different journeys in scripture, and for our Lenten Study we'll be using the book, "Following the Movements of the Spirit", by Henri Nouwen, to learn where God's Spirit is leading us. What is this journey of faith prodding me toward? Where is God leading me? We will be meeting by Zoom, each Wednesday, 7-8 PM. Look for an email with a link to the study to be sent to the congregation or contact the church office at 610-948-3684 for more information.
March 1 – Unheeded to Mindful Spirituality
March 22 – Exclusion to Inclusion
March 29 – Denying to Befriending Death
Following CDC and Church Council Guidelines,
we are currently mask & social distancing optional,
with singing encouraged and
a special section of our Sanctuary reserved
for those who would like to social distance.
Click here to log on to our YouTube page,
to see church videos and our livestream services in real time:
Click here to download our January 2023
Newsletter
Want to find out about what's happening now at Grace… check out our "Current Events" sub tab, under our "News" tab; or click on the Newsletter link above.
To find the list of folks we are currently praying for, check out our "Prayer" tab & look for the area "Current Prayer Needs".
To read the most recent update for our missionary Stephen Deal, go to the "Connecting" tab.
You can also check out updates about Grace Church, Current & Upcoming Events, Schedules & Previous Month's Newsletters on our "News" tab.
When you leave a voice mail at the office, please know that the staff are checking their voice mail boxes regularly. Emailing the church staff is also a great way to be in touch.
Like and follow us on Facebook at: Grace Lutheran

Royersford
Grace Lutheran Youth Group
Grace Lutheran Young Adults Royersford
Find us on YouTube at: GraceLutheranRoyersford
Grace Evangelical
www.gracelutrn@verizon.net
594 Church St., 1st Floor