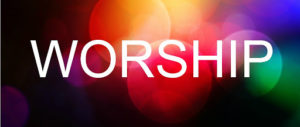 We offer 2 in person worship services:
Our 8:15am Traditional Worship or our 10:30 Contemporary Worship
(For details on what worship looks like at Grace see the bottom of this page.)
Click below to watch a recording of our most recent worship service or click the "Archive" sub tab under our "Worship" tab to see recordings of any of our previous worship services.
January 23, 2022 – 3rd Sunday of Epiphany. C
lick the video below to watch our worship service with our children's message for this week
. Or click the link to our YouTube page above, to join us for our live stream each Sunday at 10:30am. Videos will usually be posted below, by noon each Sunday.
1/23/22 Worship Service with Children's Sermon
Any and all music posted on this website is done so with permission, under
copyright license CCLI License #2023498 & CSPL License #154182
Worship at Grace
Worship brings together all who are seeking an experience of God's love and grace. We ask and receive forgiveness; we hear God's Word in word and song; we are blessed by the gift of Christ's body and blood in the sacrament of Holy Communion; we are sent to bless the world! Come join us to be inspired and transformed!
If you've been joining us already, either in-person or on-line, keep worshiping! If you found yourself feeling disconnected during this pandemic (or maybe even before), it's time to come back and reconnect to the fellowship of brothers and sisters in Christ. All are welcome to come and be filled with God's love in our worship! We long to gather again together!
Here's what Sunday mornings look like now,
8:15 am: Traditional worship in the sanctuary, centered on Word and Sacrament. Inspiring music, faithful preaching, life-giving Communion. (Communion will initially be celebrated using communion kits.)
10:30 am: Contemporary worship in the sanctuary, centered on Word and Sacrament, in a less formal format. Spirit-filled music by Spirit of Grace praise band. Children's sermon by Kelsey. Communion will initially be celebrated using communion kits. This service will be livestreamed to our Youtube channel at GraceLutheranRoyersford. Subscribe to receive notifications and don't forget to talk with us in the chat!
The 10:30 am worship livestream is always recorded and saved to our website at www.GraceLutheranRoyersford.com, where you can view it at your convenience.
Grace will continue to follow local guidelines for masks and other recommendations. Currently, we are asking for all worshipers to wear a mask for their protection and for the protection of children who are not eligible for vaccinations. (We're a family church – we love our kids!) Those vaccinated are welcome to wear masks too, of course! Please continue to follow social distance guidelines, especially when you are in the buildings.
We look forward to gathering in other exciting ways in the future too! Watch for information on food truck Sundays, family-friendly & safe service projects following worship and a church picnic at Victory Park. Join us. Bring a friend (or 5). Give yourself the gift of weekly worship to renew and grow and experience God's grace.
Holy Communion is celebrated at each service every week. We welcome all who are worshiping with us to participate and simply ask that you realize Lutherans believe that Christ is here and by worshiping with Him, we receive forgiveness of our sins. Children are welcomed and encouraged to come forward, with their parents, to receive a blessing. If you are unable to come forward, please notify an usher and we will come to your pew to administer communion. We also have Gluten/Dairy free wafers. Please ask the Pastor for one, if you have these dietary restrictions.