There are some changes coming & some opportunities!
In an effort to keep you up to date with changes which are occurring at Grace, two of our employees have notified us of their decision to retire. Our Property Manager, John Nimmerichter, will be retiring after a replacement has been found, and Flossie Schell, our custodian, has already commenced a well deserved retirement. We thank them for their service to our Grace family and wish them all the best in this next chapter of their lives.
A formal search will begin for their replacements, but whenever opportunities such as these emerge, we want to inform our congregational first, in the event that one of our members is looking for just such an opportunity. Both of these positions are part time and provide flexibility in how the work hours are structured. Should you be interested in either opportunity, please call the church office and we can provide additional details and answer any of your questions.
Thank you, John F. Perry
Chairman, Mutual Ministry Committee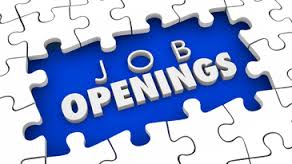 Job Posting – Property Manager
Employer: Grace Lutheran Church, Royersford, Pa. 19468
Position is Property Manager for Grace Lutheran Church, a multi-building campus, consisting of a traditional church sanctuary, education/day school wing, and three additional buildings serving as office facilities, rental and group home properties.
This is a part time position, approximately 22 hours per week. This is an hourly position offered at a rate of $21.00-$23.00 per hour.
General position requirements: Perform general maintenance and oversee contractors in the effort to maintain, in good working order, the buildings, support systems ( HVAC, electrical, mechanical, etc.), and general property comprising the multi-building campus making up Grace Lutheran Church. This includes parking lot and general grounds maintenance. This position proactively plans and proposes large projects to be performed by contractors for review and approval by the appropriate church officials. The property manager also oversees the scheduling and execution of various maintenance related subcontractors currently employed by Grace Lutheran. When called upon, this position assists in reconfiguring furniture, partitions, etc. to support special events.
This position reports directly to the church pastor, and directly supervises & oversees the work of the Sexton. A more detailed position description is available upon request.
Job Posting – Sexton
Employer: Grace Lutheran Church, Royersford, Pa. 19468
Position is Sexton for Church Sanctuary, Welcome Center, and Sunday School rooms.
This is a part time position, approximately 12-16 hours per week. This is an hourly position offered at a rate of $17.00 per hour.
Requirements are cleaning and dusting of furniture, window sills, shelves, horizontal surfaces in general. Vacuum or wet mop carpets and floors. Empty waste containers and remove trash to on site collection area, clean and disinfect water fountains, sinks, door handles, and railings. Clean and disinfect lavatories, including sinks, toilets, urinals, and countertops. Ensure soap and paper dispensers are filled and working properly, and wipe down partitions, walls, and mirrors. Order cleaning supplies as needed.
Position reports to the Property Manager. A full position description is available upon request.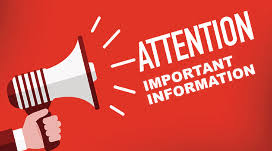 Dear brothers and sisters in Christ,
With prayerful deliberation and great joy, the council announces the resumption of in-person worship in the sanctuary. This service will continue to be livestreamed to Grace's YouTube channel (GraceLutheranRoyersford) and saved to our website (www.GraceLutheranRoyersford.com) each week. We will also continue to offer an outdoor service at 10:15 am on the office lawn at 6th Ave & Church St.
BOTH services: Please do not attend if you do not feel well. Join us on the livestream and come when you feel healthy!!!
Masks are required. Social distancing of 6' will be observed inside and outside. Please do not congregate for close conversations. Singing will be only by Grace's musicians at this time. Communion will be distributed in "communion kits" when you arrive (small baggies with a wafer and sealed grape juice). When we celebrate communion, you may lower your mask to consume your wafers and grape juice together.
9 am: Please enter through the 6th Avenue Welcome Center doors. They will open at 8:45 am on Sunday mornings and be closed by 9:05 am. Don't be late! Seating will be available in every other pew to space us safely in worship. An usher will help you and your household to find seats. The restroom by the Main Street entrance will be open. We will limit attendance to 50% capacity.
This service will be livestreamed. While it is unlikely that you will be seen on the video, you may request seating near the back that will place you beyond the view of the camera. Please inform an usher as you enter the sanctuary if you prefer that seating.
10:15 am: Please bring your own lawn chair for the service. This service is rain or shine! Bring an umbrella, if needed!
Friendly dogs are welcome!
While we are unable to create an environment that is 100% safe, Grace is trying to create the lowest risk possible at contracting COVID-19 within our capabilities. Please cooperate with our guidelines for the sake of your fellow brothers and sisters in Christ. If you have questions or concerns, do not hesitate to contact Pastor Krais or Jack Claypotch, Council President.
O Lord, you are my God; I will exalt you; I will praise your name, for you have done wonderful things, plans formed of old, faithful and sure. Isaiah 25:1
God has been faithful during this difficult year. Come join us to worship and to continue deepening our faith and commitment to living as God's children. We are excited to see you!!!!!!!
In Christ, Reverend Janelle Krais & Mr. Jack Claypotch, Council President
After more than 20 years of faithful service to Grace, Flossie Schell, our sexton, has retired. Flossie took loving care of our buildings – making sure that they were always clean and in beautiful condition! She worked behind the scenes to make sure that every wedding and funeral was conducted in a setting that honored God and the occasion. We wish Flossie good health and much joy in her retirement- we will miss her! May God bless her in this new part of her journey.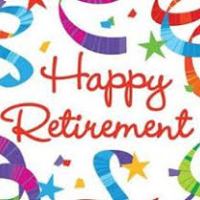 Video Recording Now Available: Gain Clarity About COVID-19 and the Vaccines
Dr. Glenn Rall, expert immunologist, Professor and Chief Academic Officer at the Fox Chase Cancer Center and Assistant Dean of Faculty Affairs at the Lewis Katz School of Medicine in Philadelphia, shared his expertise earlier today with Almo team members on the state of the COVID-19 virus, the scientific make-up of the COVID-19 vaccines and their efficacy. Dr. Rall debunked common myths around vaccines and their side effects and addressed vaccine hesitancy. Rich with useful and truthful, science-based information, don't miss this session. Use this link to watch the one-hour session and don't hesitate to share with your friends and family
https://zoom.us/rec/share/7l5pGUvppFsFY-HFjiboRe8BMe1_rTL-zDpMPzFlXJ0hvpD7aHn5UYRJcxp2bDmM.miT5ZtmLvCc2Xlt3
Access Passcode: s3Y.n$H3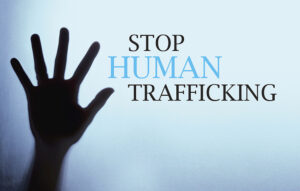 The following information comes from the Pennsylvania Department of Health, regarding Human Trafficking.
Human Trafficking happens in cities, suburbs & rural areas. TRAIN PA has courses open to the public to learn about combating human trafficking. SOAR trainings equip people with skills to identify, treat & respond appropriately to human trafficking:
Mission Kids and the Montgomery County Anti-Human Trafficking Coalition (MCAT) websites are below; please also consider supporting this cause through your tax exempt donation to Mission Kids or MCAT.
https://missionkidscac.org/ways-to-give http://www.mcatpa.org/donate.html
The National Human Trafficking Hotline continues to operate amid the COVID19 crisis.
Text: HELP to 233733 (BEFREE)
Email: help@humantraffickinghotline.org
Dear Brothers & Sisters In Christ;
If you find your heart is hurting for those suffering from racism, or maybe you just aren't sure that racism is even "real", please make the commitment to learn more. A great resource to start with is "Waking up White" by Debbie Irving. This author shares her gradual awareness of racism by sharing the stories of her own life.
If you love digging deep into historical facts and want to better understand why racism is so embedded in our current culture, read "When Affirmative Action was White" by Ira Katznelson.
In my learning journey, I will next be reading Ta-Nehisi Coates' award-winning book "Between the World and Me." Let's talk. Let's learn together. Please email me to join a group zoom book discussion on "Between the World and Me."
Also, watch the powerful and thought-provoking true story "Just Mercy" about systemic racism and the battle for justice. You can currently watch this move for FREE on all digital networks.
Another excellent book is White Fragility by Robin DiAngelo. Other informative, challenging, and well-done resources include Selma (movie), Dear White People (movie and Netflix series), andThirteenth (Netflix documentary).
Ready for the next step? Let me know that you are interested in guiding and leading Grace to see our next steps and to help us begin to make changes for the sake of God's beautiful, diverse creation. Contact me at jkrais.gracelutrn@verizon.net.
"Whatever you did for one of the least of these, you did for me…. Whatever you did not do for one of the least of these, you did not do for me." – Matthew 25:40-45.
Peace, Pastor Janelle Krais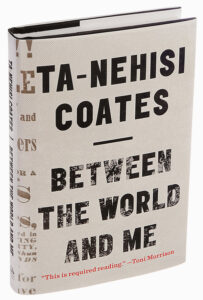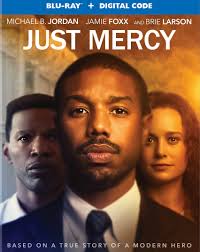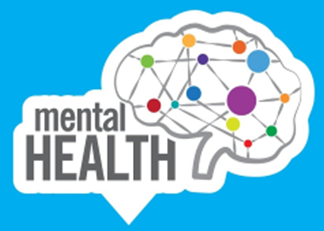 Mental Health Resources: For you or someone you love…
NAMI (National Alliance on Mental Illness) HelpLine can be reached Mon.-Fri., 10am–6pm, ET. 1-800-950-NAMI (6264) or info@nami.org
Montgomery County Mobile Crisis Immediate support for crisis
situations available 24/7 at 1-855-634-HOPE (4673).
Mont. County Children's Crisis Support Program Immediate
support for crisis situations available 24/7 at 1-888-HELP-414.
Mont. County's teen talk line If you're a teen feeling overwhelmed & need another teen to talk to, please call at (866) 825-5856 or text (215) 703-8411. It is available, free of charge, Mon.-Fri., 3 to 7pm.
PA Department of Drug & Alcohol Program (DDAP). To find
addiction treatment or a treatment provider, call the 24/7 toll-free
1-800-662-HELP hotline.
Laurel House (domestic violence) 24/7 hotline: 800-642-3150,
Women's Center of Montgomery County's (domestic violence)
hotline: 800-773-2424.
Alcoholics Anonymous www.aa.org for help with a drinking problem
Help us celebrate!! Would you like to help celebrate milestones, mark important events or let someone know they are loved? We need drivers & someone to help organize "drive-by parades" from Grace. If you love a party and want to bring joy to others, email the church office at gracelutrn@verizon.net.