Growing, Loving, Serving – By Grace, Through Faith
The beautiful, hope-filled season of Advent has begun!!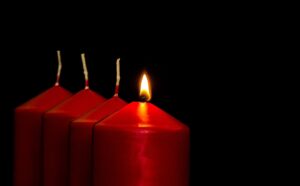 Join us in worship for Advent 2022: The Coming of the LIGHT!
Nov 27: The Light as Promise
Dec 4: The Light as Purifier
Dec 11: The Light as Presence
Dec 18: (One service 10am) Children's Christmas Pageant!
Dec. 24: Christmas Eve (Services at 7 & 11pm)
Dec. 25: Christmas (One service at 10am)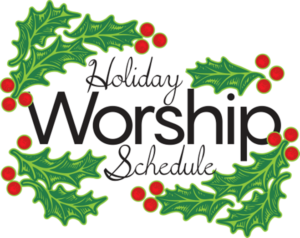 Join us on Christmas Eve – Saturday, December 24th, to celebrate the birth of Jesus – the Light of All Possibility!
7 pm Worship: Kelsey will offer a special message for the children! Music will be led by the Spirit of Grace praise band. Come early at 6:45 to carol together in the sanctuary!
11 pm Worship: Music will be led by the chancel choir and bell choir. Caroling in the sanctuary will begin at 10:45pm – come join us! This service will be livestreamed at the gracelutheranroyersford youtube channel.
Holy Communion will be celebrated at both services. Both will be candlelight services.
Christmas Day worship will be on Sunday, December 25th at 10 am! Come and worship our newborn king!!! This service will be livestreamed at the gracelutheranroyersford youtube channel.
On Sundays we offer 2 in person worship services:
Our 8:15am Traditional Worship or our 10:30 Contemporary Worship
Go to our "Worship" tab for more information and details on how
you can worship with us!
Following CDC and Church Council Guidelines,
we are currently mask & social distancing optional,
with singing encouraged and
a special section of our Sanctuary reserved
for those who would like to social distance.
Click here to log on to our YouTube page,
to see church videos and our livestream services in real time:
Click here to download our December 2022
Newsletter
Want to find out about what's happening now at Grace… check out our "Current Events" sub tab, under our "News" tab; or click on the Newsletter link above.
To find the list of folks we are currently praying for, check out our "Prayer" tab & look for the area "Current Prayer Needs".
To read the most recent update for our missionary Stephen Deal, go to the "Connecting" tab.
You can also check out updates about Grace Church, Current & Upcoming Events, Schedules & Previous Month's Newsletters on our "News" tab.
When you leave a voice mail at the office, please know that the staff are checking their voice mail boxes regularly. Emailing the church staff is also a great way to be in touch.
Like and follow us on Facebook at: Grace Lutheran

Royersford
Grace Lutheran Youth Group
Grace Lutheran Young Adults Royersford
Find us on YouTube at: GraceLutheranRoyersford
Grace Evangelical
www.gracelutrn@verizon.net
594 Church St., 1st Floor