Growing, Loving, Serving – By Grace, Through Faith
Check out an update about Important Fall Worship News & Schedule,
from Pastor Krais & our Council President, on our "News" tab.
Go to our "Worship" tab for details on how you can worship with us!
Click here to log on to our YouTube page, to see church videos and our livestream services in real time:
Click here to download our October 2021 Newsletter
When you leave a voice mail at the office, please know that Phyllis and the staff are checking their voice mail boxes regularly. Emailing the church staff is also a great way to be in touch.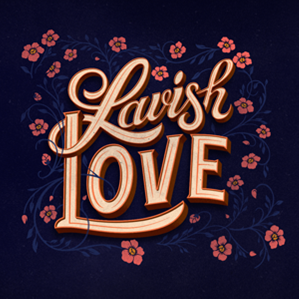 We are currently accepting pledges for the 2022 calendar year, during our "Blessed to Be a Blessing – Lavish Love" campaign. These pledges help us set our budget for the work and ministry of our church and congregation. If you would like more information on how you can support this campaign, please check out the link for our October Newsletter above, our weekly Ledger link above or go to our "News" tab and click on the sub-tab for "Calendar". You can also simply call or email the church office (610-948-3684 or gracelutrn@verizon.net) and we would be happy to record your information.
ALL SAINT'S DAY – For over 100 years the people of Grace Lutheran Church have followed the ancient custom of remembering all the saints on the first Sunday in November. We rejoice for our brothers & sisters who have died and have joined the Lord in the Church Triumphant, where there is no more grief, no more crying and no more pain.
On Sunday, November 7th at the 8:15 & 10:30am services, we will remember not only the departed members of our congregation, but other friends & loved ones associated with our congregation as well. You're invited to submit the name(s) of those people to the church office for inclusion in a special bulletin insert & as part of this special service that will commemorate the faithful departed.
Please provide the name of your loved one(s) and their relationship to you by calling or emailing the information into the church office at 610-948-3684 or GraceLutrn@verizon.net.
Like and follow us on Facebook at:
Grace Lutheran

Royersford
Grace Lutheran Youth Group
Grace Lutheran Young Adults Royersford
Find us on YouTube at: GraceLutheranRoyersford
Grace Evangelical
www.gracelutrn@verizon.net
594 Church St., 1st Floor