Growing, Loving, Serving – By Grace, Through Faith
Join us for
Sunday worship – we offer 2 in person services:
Our 8:15am Traditional Worship or our 10:30 Contemporary Worship
Check out the information below on our upcoming special services for Lent and Easter!
Go to our "Worship" tab for more information & details on how we do worship at Grace and how you can feel at home here, when you worship with us.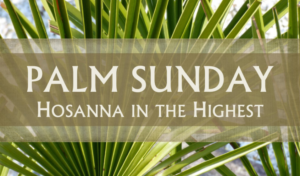 Palm Sunday – The Passion – Sun., April 2nd, 2023 – 8:15 & 10:30am
Procession & Blessing of the Palms, Passion Reading & Holy Communion
9:30am – Easter egg hunt—2 year old – 2nd graders are invited to join us in the Social Hall for a traditional Easter Egg Hunt! Please bring your own baskets​.
3rd – 6th graders are also invited to join us for an escape room Egg Hunt!
Maundy Thursday – April 6th at 7:00pm
Public Confession, Holy Communion & Stripping of the Altar
Good Friday – April 7th at 7:00pm
Service of Tenebrae & Seven Last Words of Jesus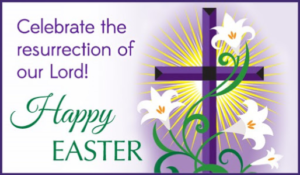 Easter Sunday – April 9th, 2023 – 6:30am – Outside/Sunrise Service (on the front lawn) 8:15 & 10:30am Festival Services with Holy Communion
Easter Bake Sale – Summer Service Trip Fundraiser! Easter Sunday between 8:15 and 10:30am service in the welcome center. Stop by and get some YUM!
(Church office will be closed on Monday, April 10th)
Following CDC and Church Council Guidelines,
we are currently mask & social distancing optional,
with singing encouraged and
a special section of our Sanctuary reserved
for those who would like to social distance.
Click here to log on to our YouTube page,
to see church videos and our livestream services in real time:
Want to find out about what's happening now at Grace… check out our "Current Events" sub tab, under our "News" tab; or click on the Newsletter link above.
To find the list of folks we are currently praying for, check out our "Prayer" tab & look for the area "Current Prayer Needs".
To read the most recent update for our missionary Stephen Deal, go to the "Connecting" tab.
You can also check out updates about Grace Church, Current & Upcoming Events, Schedules & Previous Month's Newsletters on our "News" tab.
When you leave a voice mail at the office, please know that the staff are checking their voice mail boxes regularly. Emailing the church staff is also a great way to be in touch.
Like and follow us on Facebook at: Grace Lutheran

Royersford
Grace Lutheran Youth Group
Grace Lutheran Young Adults Royersford
Find us on YouTube at: GraceLutheranRoyersford
Grace Evangelical
www.gracelutrn@verizon.net
594 Church St., 1st Floor