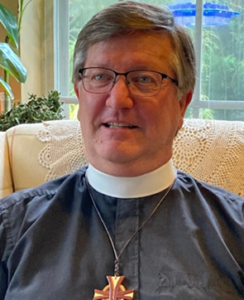 Pastor Wayne Shelor
Grace to you and peace in the name of our Lord Jesus the Christ.
I am Pastor Wayne Shelor (pronounced "SHEE – lor"). I most often go by Pastor Wayne. I will be your Interim Pastor, while you go through the call process.
In 1983 my wife Vikki and I were married. We have had a wonderful life together that includes three adult children: Becca, and twins Ray and Joshua. We treasure whatever time we get to share with them and continue to learn how best to parent millennial children.
Previously I have served as a settled pastor in three congregations in Virginia, as well as serving as the Executive Director of Caroline Furnace Lutheran Camp & Retreat Center (an outdoor ministry site of the ELCA). In 2013 I began serving as an Intentional Interim, this will be the ninth congregation I have served in this way.
I have special training in conflict resolution, youth ministry, systems theory, stewardship, and intentional interim ministry. Over the course of my ministry, I have been actively engaged in evangelism, hospitality, stewardship growth, organizational goal-setting and synodical level youth ministry. My personal interests include reading, travel, gardening, "off the beaten path restaurants," live theater, the sharing of stories and signs of the amazing generosity of our Lord.
I am looking forward to meeting you and hearing your personal story.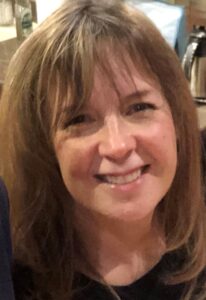 Deacon Allison Wilcox
Deacon Allison graduated from the Lutheran Theological Seminary in 2012 and began serving Grace in an interim capacity in April of 2018. She was formally called as our Deacon later that year. Previously, she served as Deacon at St. Paul's Lutheran Church in Exton/Lionville; and prior to her ordination, she was Director of Discipleship at St. Matthew's Lutheran Church in Chester Springs.
What's deacon? A deacon is a seminary graduate and rostered minister of the Evangelical Lutheran Church in America (ELCA) who is called to be a "Minister of Word and Service." In that role, Deacon Allison serves Grace primarily in the areas of Faith Engagement and adult formation. She also preaches twice a month. She is passionate about the Bible and loves to engage with others about the power of God's word! Deacon Allison works part-time at Grace and in her spare time, she loves to travel, read, walk, eat good (and interesting) food, listen to music (especially the band U2!) and spend time with her husband, Rick, her dog, Tucker, and with friends. Deacon Allison and Rick live in Exton and have an adult daughter, Alex, and son-in-law, Dave who live in Austin, Texas.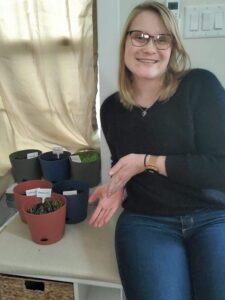 Kelsey Tomlinson
Kelsey Tomlinson started at Grace in June 2014 and is our Director of Christian Education & Youth Ministry. She received her Bachelor of Arts in Youth & Family Ministries from Augsburg University and graduated in 2019 from Luther Seminary with her Masters of Arts in Children, Youth, & Family Ministry. She is now working towards her Doctorate of Ministry through Fuller Theological Seminary. Kelsey works with our Christian Education program, especially our Sunday program – G.R.A.C.E. Place – to keep our kids engaged and our volunteers excited to teach each lesson! Kelsey is also our youth leader and works closely with the Youth Visioning team to create fun and engaging events for all ages. Her favorite thing to do is to watch movies and find hidden themes of God in them! Our high school youth group meets each Sunday and is currently working through a Harry Potter Bible study! Kelsey will do anything she can take her dog to! She loves to hike, bike, kayak, and swim. Her biggest passion is young adult ministry as she is a young adult and sees the need to connect with others her age in Bible studies and in fun!
"Truly I tell you, unless you change and become like children, you will never enter the kingdom of heaven. Whoever becomes humble like this child is the greatest in the kingdom of heaven"
Matthew 18:3-4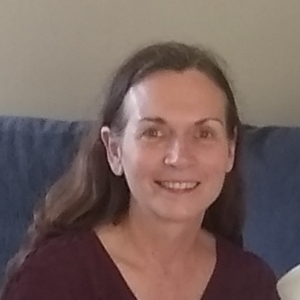 Phyllis Conroy
Phyllis has been our Parish Administrator since 2001 and is most likely the first face you'll see when you stop in the office or the voice you hear when you call. Along with being the first person to welcome folks into the office, she takes care of putting together the bulletins, PowerPoint slides for worship, newsletters, and just about anything that comes out of the office. She married her college sweetheart in 1982; they live in Gilbertsville and have four wonderful children. She is very active in her Methodist church, but we consider her an honorary Lutheran. In her spare time, she loves going on walks, reading, bowling, and playing cards or games with her family.
Joyce Berner
Joyce Berner is the Director of Church Music. She has been the keyboard player and vocalist for Spirit of Grace since 2003. She started her music studies as a child and continued on through school as a music major. In addition to her music at church, Joyce also plays in a rock band, Rougarou. She lives in Royersford with her husband Kurt and has a daughter in college.
Steven Matzke
Steven has just recently started as our new Property Manager. He has a big job, taking care of our campus which includes our Church Building, Welcome Center, Education Center, Office, 3 rental properties, our parking lot and our grounds. Steve has been a member of Grace since 2018, when he and his wife joined. They have one son and a puppy and have lived in Upper Providence Township for 28 years. Steve enjoys bicycling and hiking in his spare time.