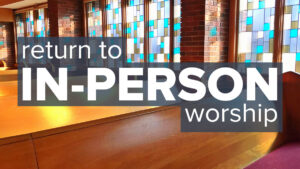 The leadership of Grace Lutheran Church has prayerfully decided to begin in-person worship services again. We are committed to worship that is faithful and safe! For those who are in a high-risk category or simply feel safer at home, we encourage you to continue to worship with us online. Grace will record our Sunday morning worship service and make it available on our website.
You may sign up to join us for a 9 am service with communion in the sanctuary (30-35 minutes). Or, you may sign up to join us at 10:15 am for an outdoor service of communion only on the office lawn (15 minutes). Bring lawn chairs and umbrellas for the outdoor "rain or shine" service!
Details about these services, including how to sign up and how Grace will follow the CDC and local guidelines, can be found within the Q & A letter link on our home page.
We are the Church wherever we worship! We are the Body of Christ every time we share the love of God! Let us be shining examples of faith and love that build up the people of God.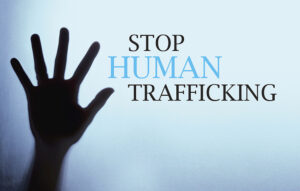 The following information comes from the Pennsylvania Department of Health, regarding Human Trafficking.
Human Trafficking happens in cities, suburbs & rural areas. TRAIN PA has courses open to the public to learn about combating human trafficking. SOAR trainings equip people with skills to identify, treat & respond appropriately to human trafficking:
The National Human Trafficking Hotline continues to operate amid the COVID19 crisis.
Text: HELP to 233733 (BEFREE)
Email: help@humantraffickinghotline.org
Dear Brothers & Sisters In Christ;
If you find your heart is hurting for those suffering from racism, or maybe you just aren't sure that racism is even "real", please make the commitment to learn more. A great resource to start with is "Waking up White" by Debbie Irving. This author shares her gradual awareness of racism by sharing the stories of her own life.
If you love digging deep into historical facts and want to better understand why racism is so embedded in our current culture, read "When Affirmative Action was White" by Ira Katznelson.
In my learning journey, I will next be reading Ta-Nehisi Coates' award-winning book "Between the World and Me." Let's talk. Let's learn together. Please email me to join a group zoom book discussion on "Between the World and Me."
Also, watch the powerful and thought-provoking true story "Just Mercy" about systemic racism and the battle for justice. You can currently watch this move for FREE on all digital networks.
Another excellent book is White Fragility by Robin DiAngelo. Other informative, challenging, and well-done resources include Selma (movie), Dear White People (movie and Netflix series), andThirteenth (Netflix documentary).
Ready for the next step? Let me know that you are interested in guiding and leading Grace to see our next steps and to help us begin to make changes for the sake of God's beautiful, diverse creation. Contact me at jkrais.gracelutrn@verizon.net.
"Whatever you did for one of the least of these, you did for me…. Whatever you did not do for one of the least of these, you did not do for me." – Matthew 25:40-45.
Peace, Pastor Janelle Krais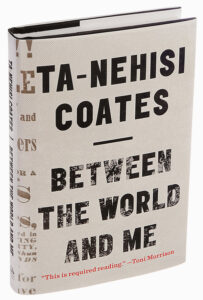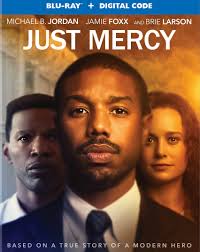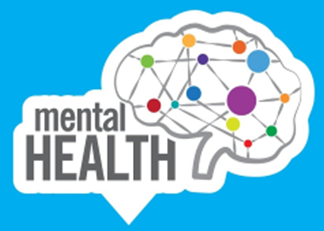 Mental Health Resources: For you or someone you love…
NAMI (National Alliance on Mental Illness) HelpLine can be reached Mon.-Fri., 10am–6pm, ET. 1-800-950-NAMI (6264) or info@nami.org
Montgomery County Mobile Crisis Immediate support for crisis
situations available 24/7 at 1-855-634-HOPE (4673).
Mont. County Children's Crisis Support Program Immediate
support for crisis situations available 24/7 at 1-888-HELP-414.
Mont. County's teen talk line If you're a teen feeling overwhelmed & need another teen to talk to, please call at (866) 825-5856 or text (215) 703-8411. It is available, free of charge, Mon.-Fri., 3 to 7pm.
PA Department of Drug & Alcohol Program (DDAP). To find
addiction treatment or a treatment provider, call the 24/7 toll-free
1-800-662-HELP hotline.
Laurel House (domestic violence) 24/7 hotline: 800-642-3150,
Women's Center of Montgomery County's (domestic violence)
hotline: 800-773-2424.
Alcoholics Anonymous www.aa.org for help with a drinking problem
Help us celebrate!! Would you like to help celebrate milestones, mark important events or let someone know they are loved? We need drivers & someone to help organize "drive-by parades" from Grace. If you love a party and want to bring joy to others, email the church office at gracelutrn@verizon.net.