While Grace is closed for the safety of all, our regular Sunday programming is postponed, join us on Facebook and Instagram to stay updated.
And Join us for Zoom on Sundays : Elementary at 9:20am, Middle School ant 10:30am, and High School at 8pm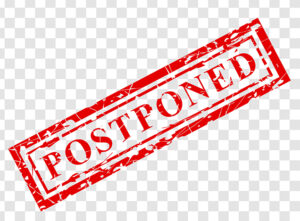 G.R.A.C.E Place – ALL AGES!
(God Reaches All Children Everywhere)
(See adult page for Sunday opportunities for adults)
Sunday mornings from 9:15am to 10:30am, join us for our educational hour for youth and adults!
2-year-olds through kindergarten:
EO 8 with Carlyle Bauer, Sarah Nye, Riley Bearse, and Kelsey Hlavac as their teachers! Here is where faith formation for the family happens! We learn how God loves us through crafts, songs, Bible stories, and games! We ask parents who have 2 and 3 year olds to stay in the classroom and other parents are invited to stay to add helping hands!
Mrs. Alison is your teacher in LO9!
Jan – April, 2nd graders will be participating in 1st Holy Communion learning. 1st graders will join for the video but then 2nd graders will have deeper conversation while 1st graders do a craft based on the lesson.
These youth engage in the Bible lessons in new ways through science, art, technology, and games! Our station leaders are passionate about their stations and teaching the youth about God's action in the world today through our Bible lessons! They meet in LO 2-3 (All-Purpose Room) starting at 9:15am!
Our confirmation program is 7th – 8th grade. Our teachers, Beth and Steve Matzke, and Julie Buckwalter are teaching as a team again this year with curriculum written by Kelsey, the Christian Education and Youth Director at Grace. This class is an interactive way of learning about the theological foundation of Lutherans and lets youth ask questions about faith.
Our high schoolers are invited to participate as a leader for a G.R.A.C.E Place station for our 3rd – 6th grade. Or they can attend an adult class Sunday mornings. We have monthly youth group meetings for our high school students.
All are welcome at G.R.A.C.E. Place!!
We do ask that if you are joining us, you will fill out a registration form. This form will give us important information such emergency contacts and any allergies.
Please fill out the form HERE
For youth who have sensory sensitivity such as lights and sounds, we offer a room in the Lower Level of the church where parents are welcome to take their youth to calm them down in a quiet, sensory free space.
Our program works because of our amazing volunteer leaders. Thank you to all those who give their time and talents to the program. If you'd like to join this amazing team, please contact Kelsey!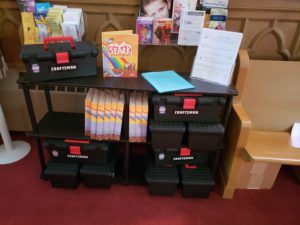 You can find our worship toolboxes to help 2 year old – 2nd graders and their families stay engaged in worship! There are crosses to hold when praying, battery candles to light, banners to wave during songs, and a communion set to interact with every part of our service! You can find the toolboxes and Bibles in the back of the church. Pick one up before service and drop it off after so others can use them!
On the youth table in the back of the church, you can find our worship packets to help engage families in worship through creating prayers, fact finder in our ledger, and sermon questions. We want to find ways for families to teach youth the importance of worship (and worshiping together).