Grace Lutheran Royersford Worship & Events Calendar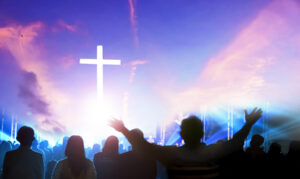 We are now worshipping in person, but if you prefer to worship online, our services can be found on our website under the "Worship" tab and on our Facebook page or YouTube channel.
Sun., October 3—19th Sunday after Pentecost
Sun., October 10—20th Sunday after Pentecost
Sun., October 17—21st Sunday after Pentecost
Sun., October 24—22nd Sunday after Pentecost
Sun., October 31 – Reformation Sunday
Check out our special events coming up below!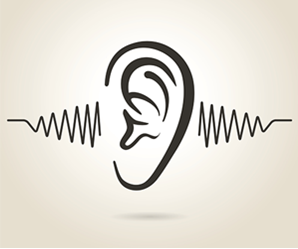 Lorraine's Hearing Fund (created to provide financial assistance to members of Grace who have a hearing impairment), will take applications for those needing equipment, devices, education, or technology. Awards up to $2,500 each will be considered for applicants. To apply, email Roxanne Troiano (rmtroiano@verizon.net) and she will either email or mail you an application (whichever is best for the applicant). All applications are due by October 31, 2021. Applicants will be notified in November of eligibility and the amount of the award. Please direct questions to committee members: Roxanne Troiano or Pastor Krais.

We are excited to be planning a gift for our neighbors at the Southeastern Veteran's Center!
We are collecting the two main items they asked for:
New, large print word search/puzzle books

(like the ones we collected for Unity Day/Golden Age Manor)

New, ADULT coloring books (not children's!)
If you would like to purchase and donate either of these two items, please leave these donations on the table in the 6th Avenue entrance to the church. These books, along with some other requested items, will be packed in tote bags on Oct. 31, BY THE CONGREGATION. We need your help! Details to follow. Help us be a blessing to our Veterans!!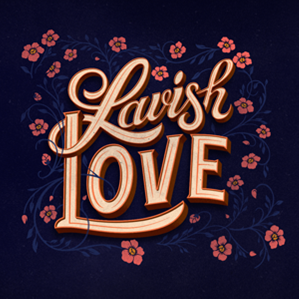 "Blessed to be a Blessing Sunday" Update
Thank you to everyone who joined us. We recounted the many blessings (lavish love!) that Grace shared during this past year- wow- there were so many! And we encouraged you to return a pledge card to estimate your giving to support the ministries of Grace in 2022. As of Oct 17th, we have received $209,000 in pledges towards the $350,000 needed to balance the anticipated budget for next year. We are prayerful that we will receive additional pledges of financial support, or budget cuts will be necessary. Please consider how YOU would like to help Grace continue to grow! Pledges may still be turned in to the office; if you need a pledge card, please call and we will mail you one. Thank you for your prayerful support!!
ALL SAINT'S DAY
For over 100 years the people of Grace Lutheran Church have followed the ancient custom of remembering all the saints on the first Sunday in November. We rejoice for our brothers and sisters who have died and have joined the Lord in the Church Triumphant, where there is no more grief, no more crying and no more pain.
On Sunday, Nov. 7th at the 8:15 and 10:30am services, we will remember not only the departed members of our congregation, but other loved ones as well. You are invited to submit the name(s) of those people to the church office for inclusion in a special bulletin insert & as part of this special service that will commemorate the faithful departed.
Please provide the name of your loved one(s) and their relationship to you by calling or emailing the information into the church office at 610-948-3684 or GraceLutrn@verizon.net.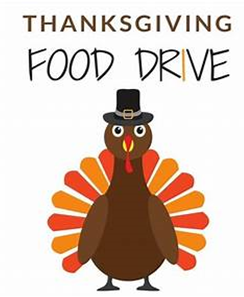 In recognition of Blessed to be a Blessing Sunday, we're filling 10 Thanksgiving food bags for Open Door. In conjunction, we are sponsoring a food drive on Oct. 24 & 31 and Nov. 7 & 14. We will provide a Giant gift card for the turkey & hope to supply the side dishes for a full Thanksgiving meal, through our food drive.
We are asking for these specific items: Instant mashed potatoes, jar gravy, canned sweet potatoes, cranberry sauce, corn, green beans, apple sauce, stuffing mix, pumpkin pie mix, evaporated milk.
Items will be collected at the table at the 6th Ave. entrance on Sundays and can be dropped off during the week at the church office, from 9am-2pm.
Thank you for your generosity.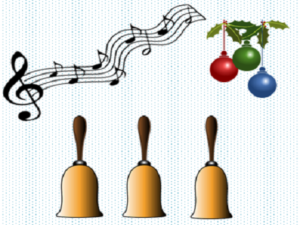 MAKE A JOYFUL NOISE UNTO THE LORD
The bell choir at Grace is being revived for the Advent season. If you have a desire to join us, please let us know. It will not be a long-term commitment. There will be about six rehearsals, one night a week, leading up to our Christmas Eve service. Musical ability is helpful, but mostly you just need to be able to count! The songs will be simple and a great way to share your gifts & praise the Lord! Please contact Joyce Berner or Jackie Perry, or you may contact the church office at 610-948-3684 or gracelutrn@verizon.net, if you are interested.